Stories and Sounds
2 to 4 years
Thursdays, 3:45 p.m. to 4:45 p.m.
This 'toddlers-plus' class is based on the power of storytelling, creating the perfect environment to improve vocabulary, language and communications skills, and increase confidence.
We use music, drama and craft time to promote confidence and learning, and to help children develop rapidly and happily.
CONTENT
Our charismatic teachers read one fabulous book every month. Over the weeks the children's vocabulary and knowledge grows.
We use a special prop box and/or music/percussion box to add detail to each story, bringing the plot to life and taking the children on a great adventure.

This 60 minute class includes:
Story
Circle Time with key vocabulary and songs, to reinforce new words and learned phrases from the themed book
Art & craft project
Stories and Sounds Calendar 2019
Thursdays, September to December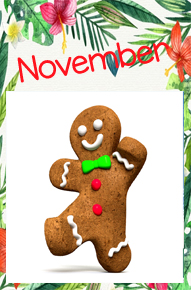 NOVEMBER
Theme Story: The Gingerbread Boy

Key Words/Numbers: Run, Swim, Jump, Walk, Catch, Eat
Letter Sound: r/r/r for run, rabbit, rat

Dates:
7th - Gingerbread Cooking
14th - Puffy Paint Gingerbread dolls
21st - Group art scene recreated from our story
28th - Gingerbread Boy diorama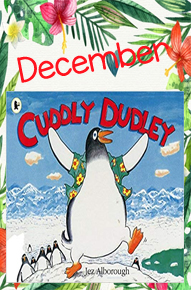 DECEMBER
Theme Story: Cuddly Dudley

Key Words/Numbers: happy, sad, angry, scared, sleepy, hungry
Letter Sound: p/p/p as in penguin, pole and pop

Dates:
5th - 3D Cuddly Dudley sculpture
12th - Christmas Party
CLOSED DECEMBER 19th & 26th
Example Class Schedule
Welcome
Opening Circle
Kokomo song & Kokomo Game(to build recognition and repetition)
Rhythm Song - very active i.e. running, jumping
Mystery Sound Time:
Our mystery sound time revolves around our sound box or some great instruments and mini flashcards that fit the key words in the theme/story.
Story Time: Teachers read and perform themed story
Themed songs with props.
Detailed/Themed Arts & Craft
Final gym time
Closing Circle