Active Birth Workshop
Dates:
Sunday April 1st, 2018(1 day workshop)
Time: 9.00am to 3.00pm

Investment: ¥12,000 per attendee or ¥20,000 per partnered couple (pretax @ 8%)

For: We welcome pregnant ladies alone, with partners, friends, or with the person that will support them at the birth.

Language of Communication: The course is delivered/questions answered entirely in English. Advice on useful Japanese phrases included in course content
Content:
• Late pregnancy
• Overview of labour:
 - the physical changes that occur and the different stages of labour
- terminology related to labour
- all about contractions
- when to go to hospital
• Breathing for labour and birth - effective ways to breathe to help you physically and mentally with labour
• Positions for labour - positions and exercises that can help you at different stages of labour
• Massage and other comfort techniques
• What to expect once baby is here - at the hospital, at home - for mum, dad and baby
• Basic baby care
• Overview of breastfeeding
• Useful Japanese phrases and overall what one can expect during childbirth in Japan
About Our Speaker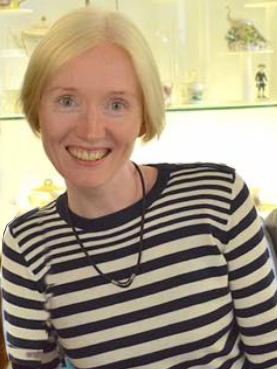 Stephanie Kawai is a birth doula and mum to 3 boys. She has been in Japan for 17 years and runs Tokyo Doula Support and Tokyo Mothers Group, as well as being a coordinator for Tokyo Pregnancy Group. Doula work is Stephanie's passion and helping women and their partners feel empowered and reassured about childbirth in Japan is a huge thing part of her life. She's had extensive hands-on experience as a doula at various hospitals and birth clinics in and around Tokyo and likes to use the knowledge that she's gained to help couples. For more information about me and what I offer, you can take a look at www.tokyodoulasupport.wordpress.com
Food Refreshments
Please bring along your lunch. Drinks and bikkies will be provided by Kspace.
Other details:
Please wear very comfy clothes that you can stretch in and bring along any supports or small beanies/pillows etc that will help you.
Content Overview
Birthing
This course aims to give you confidence and belief in your body's ability to work effectively in birthing your baby. We will look at the different stages of labour and focus on how we can manage each stage, staying in control and present, using our breathing, various positions and other comfort measures.
We will learn what contractions are and how we can embrace them and work with them without fear. For the husband, partner or doula who will be present, we discuss their role during labour and the various ways they can be of support.
We will also discuss baby and how we can help encourage baby into a more optimal fetal position in the later stages of pregnancy and as labour progresses to make things hopefully go more comfortably and smoothly.
All of this is discussed keeping Japan in mind - the differences that you can expect during pregnancy and childbirth here compared to your home countries - and we learn some useful Japanese phrases that can help you.
Newborn period
We look at what you can expect during your hospital stay in Japan after baby is born, both for you and your baby. We will also talk about the various physical and emotional changes that take place for the mum during the first month, as well as the physical, emotional and cognitive changes a baby goes through.
We will go through basic baby care, such as diapering, bathing and clothing and I'll talk about some of my most useful items and handy shops including online options.
We will also discuss breastfeeding - what the benefits are for both mum and baby, an overview of breastfeeding and breastmilk, different positions, potential problems and how they can be helped, and English-speaking support options that are available to you in and around Tokyo.