Dear Juliet,
Valentina's party such a fun and memorable day. From when we arrived to when we left everything went seamlessly and there was no stress. Everyone who helped was kind, caring, patient and fun and went out of their way. It was amazing and all the girls had such a brilliant time. You knew exactly how much time to devote to each activity and after 3 hours they didn't want to go home. The unicorn cupcake baking was unbelievably fun and parents who stayed said it was one of the best parties they have been too.
Thank you.
Dear Juliet,
Just a quick message to say that L had an amazing birthday party on Saturday!
Simon was absolutely brilliant with every attention to detail, so considerate to everyone and most of all, fun, fun, fun!! Thanks also to Eddie and his magic tricks... Gigi's great smile and all the other staff who catered to our needs.
I have worked with hundreds of schools, and thousands of teachers from the North & South Americas, to Europe and now Japan. I can honestly say that I have never experienced a preschool like yours. From the moment I walked in, I observed a sincere love of children that your teachers possess. Throughout my time at Kspace, I witnessed your staffs' true dedication and hard work for all the children. They go above and beyond any other school that I have ever worked with; from their interactions with their students to their creativity and whole child learning that they are providing. The highest compliment that I can give you would be to tell you that if I lived here, I would place my own children at Kspace. It was an honor to work with you and your staff. You are making the world a better place.
"We don't know how to thank you enough for the most incredible party this afternoon!!!!! The party had so many personal touches. Every space beautifully decorated and activities were so well thought out and fun for everyone, including parents! We swear that this is the best thing we could have asked to celebrate NXX's birthday and spend quality time with good old friends. It made us realize once again what a special place Kspace is and what amazing teachers you have. I'm sure that Natalie will be talking about her party for weeks and months to come. You guys are the best and we mean it!"
Kspace - Family of International School alum, now based in NYC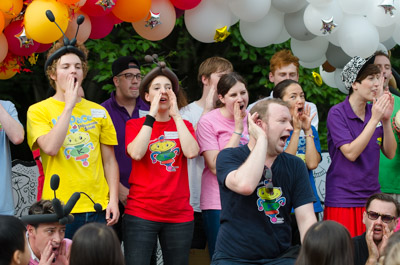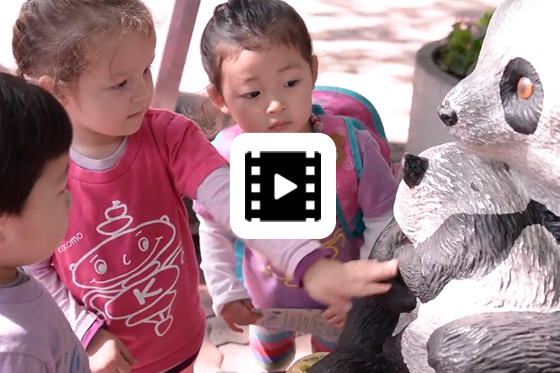 Butterfly Field Trip Feedback to Inokashira Koen
"Hi Juliet & team,
Thanks for this video. What a fun memory! I'm so glad we got to join and we had a really good time. Axx still remembers all the animals we've seen so it's left a great impression. I thought the trip was well organized with just enough things to do, just enough stops & time for snacks and toilet, great food by kiwi kitchen (thanks for treating). It was also a pleasure for me to get to know some of the teachers and other parents better."
"Dear Team Kspace - Natalie loves the DVD that you created of the children's highlights and it's been playing (literally) non-stop in our household..! Thank you again for a great year."
"As well as the other positive things about Kspace I also wanted to say that I think it's really great to see teachers and Dept Heads out the front of school at drop-off. I keep meaning to say something when I see you but it's always a bit of a rush! I suppose some people would consider it a small thing but I think it's a lovely welcoming touch (especially for the lower school parents who probably wouldn't see you otherwise) and I appreciate it all the more since it's SO very cold right now. Well done guys. Regards, "
"I am very happy to report that, with the teachers' expert guidance and support, both Jessica's reading level and her ability to focus have improved immensely. Jess now very happily picks up a book to read to me and she eagerly flies through her homework. I have seen significant growth in Jess in the last six months, which is huge a credit to the one-to-ones. Also, when we recently went to China she was alert, curious and asked the most wonderful questions. Thank you for turning her into a little-adult! "
"Thank you so much to you for your time with Andrea and Hana. Time and again I am struck by how different Kspace is to the schools here in Singapore. I just wanted to write to mention what a great time the girls spent - you always went the extra mile."
"Just a wee note to sing the praises of the Jolly Phonics programme. Today my friend and I were at the American Club. My son was dancing around behind us, singing. I noticed a pattern to what he was singing and looked around. She was standing on top of the large "STOP" sign that is painted on the ground, and jumping from letter to letter, saying "P - O - T- S-for-snake" over and over again.
Well, it is fair to say that we were both stunned. My son knowing and recognising these letters can only come from your teaching, as I have not been doing any back-up at home. (I thought that she was too young, but I will definitely be doing back-up now). Needless to day my friend's two boys have an appointment to come and see you guys next week! You don't fancy opening franchises worldwide do you! "
"We were walking down the road tonight – C was wide awake at 8.00 so we took a wander down to the canal to look at the Cherry Blossom. All of a sudden she started counting to five in Japanese and singing a sweet song in Japanese too! I almost cried and it's just another wonderful thing about being with you in this great city. Result to you and Noriko san"
"It is great to see that you are so committed to creating such a unique and safe environment for these small kids. I know it must be a lot of hard work, especially with being the mother of a small child yourself, but I can tell you that all the songs, activities and music you have created are really wonderful. As you said in a e mail before, you are constantly questioning loyalties and decisions as a mother, and I do too, as an artist and devoting time to my work etc. It is encouraging for me to see you do so much as a mother, as I would like to be able to do more also, and still manage a good amount of time with Isha."
"I am glad to see, as usual, KSpace is more than school, able to make everybody happy and find some sun in September! So sweet to take care of my girls.
Thank you so much!!"
"Dear Juliet,

I am delighted to let you know that J and A have been watching your DVD every day!! Literally, EVERY DAY!
I have to say that I am very impressed with you and your team's effort to make that DVD such a fun. It looks like their favorite is a sausage song. They always burst into laugh at the same scene no matter how many time they watch. Very funny."
"We are very satisfied with your service. My daughter is enjoying the private 1-1 lessons with Kspace so much. For one year, she has been progressing a lot in reading, spelling, writing and mathematics and going better and better continuously including having a lot of fun with science experiments too.

Thank you for treating us like a special customer and also very big thank you to your teachers for their hard work to keep my daughter engaged"
"We decided to increase to 5 days attendance. Our daughter literally shone every time we reached the school gates and ran to hug the teachers screaming, "Good morning!" That's what all the parents want to see with children, and I couldn't be happier. "
"I met another two mothers from Kspace in Singapore and we have all been trying to find something to replace the school, with no luck! Best Wishes and always stay as you are – you are unique! "
"Dear Juliet, Allison, Mati,

We can't begin to thank you for such a kind and heartfelt report about Sophie – we are just out of words, really. We always suspected that you love our child, now we know for sure! Thank you so much, we already miss you all and all the great Kspace team… It is so rare to meet people so dedicated and inspired by their work – working together, in the most respected and important profession ever – caring for kids and helping them become to their fullest… Kspace is THE best!

With love and gratitude, "
"I am absolutely thrilled with any decision you make for XXX key worker this term. They are all fantastic teachers with an amazing connection to the children. They have already been such a positive influence on XX and know their personality and funny little traits!. XXX have been nurtured by them from the start and I know that XXXX will be so happy to be coming back"
"I know that you like to hear the stories about the impact your school has on the kids. When we went back to Scotland on holiday XXX had everyone in stitches with his air guitar and insistence on "a one, a one, a one two three four" start to every song (in the David P styley). Although by the end of the holiday I think everyone had enough of his constant renditions of Monday, Tuesday (we went to Millport one day, a small island (about 11 miles in perimeter), and he sang that song the entire way as we cycled around it"
"I want to thank you Juliet for opening my mind a bit more. It is easy to get so silly and caught up in competition with our kids and they are so small still. I agree to your opinion that pointing out the real benefit of K-space is not only within linguistic phase, and for my daughter, K-spase activities would be open the doors of great field of freedom; independent individuals are accepted wholly as they are. That is why I choose K-space and I believe in the founder's purpose. I want to thank you from one mother to the next as well for the way I can chat to you about anything. We all have bad days with our children and everyone understands at Kspase. I can just walk away and come back smiling. Don't know what I would do without you all"
"Can you please share with them how thankful we are that you and your staff have always shown us such kindness, love and flexibility. As you know we've had some very negative experiences with preschools here in Tokyo, but our experience with you has always been nothing short of fantastic. The love and caring that you show your children, the obvious effort everyone puts into classes and lessons, and the resources that you put into the kids' toys are so fantastic. I'm sorry we're not going to be here for the foreseeable future -- it just turned out to be the right decision for the whole family that B and I go back to the U.S. for me to have the babies there"
"Thank you very much for organizing a very special and a lovely birthday for our son! The event was so much fun and I really would like to send my respect and gratitude to the team KSPACE. It was so perfectly organized with high level of professional work and love. Every child guest could participate with a full of joy and curiosity. For us it was really nice seeing those big smiles too:)"
"Dear Juliet,
Just a short note to say thank-you so very much for such a great party! We were absolutely, completely and utterly delighted with everything, it was just fabulous, and we are all exhausted from the energy emitted from so many energetic and excited children! You have the best staff ever, with never-ending talent, energy and patience, Eddie, the man who face-painted whose name of course slips my mind now, Brian… All just amazing. Thank-you so much & Good Night!"
Dear Juliet, I'm heartbroken over XXX leaving Kspace, which is why I haven't been up with my other child lately. I think I'd cry if I came up! Kspace is the best thing that has happened to us in 5 years of living in Tokyo.
"Dear Juliet,

We have been using a very reliable and trustworthy babysitting service, but with this new service (extended post-school care until 7.00pm) from Kspace we will now have more options that we are comfortable using. I will have the confidence to take more projects and responsibility at work. As someone who has been trying to rebuild my career after a long break, this is truly good news. Please accept my sincere gratitude for providing enrolled families with this new service. "
"Our daughter's year in JLIP

From early in our search for preschools, we were drawn to the Japanese Language Immersion Programme (JLIP) offered at Kspace. Japanese is our family's first, native language and we believed in the importance of building a good foundation with the assistance outside the family setting, while introducing English to our daughter, Yuko. Before enrolling, there was uncertainty whether entering a dual language curriculum at the age of 3 would be effective overall, but that concern vanished after meeting Aya and Yumiko sensei and talking with them every week.

As the first term began, I was afraid Yuko would act as a dominating member of the class because of the Japanese level differences, then the teachers informed me that, instead of explaining the Japanese concepts themselves, at times they would ask Yuko (or the Japanese students) for the translation, which gave my daughter a comfortable role in the class, as well as deepen the understanding of both languages. Later in the year, I remember that we, parents were invited into the class to make the setsubun season's norimaki rice rolls and take large bites of it together; since then, there were many rice roll fans in the class!

With the teachers' vast personal experiences, natural and thorough approach, our daughter was able to feel and understand the culture and language and learn to be very proud of this. At the end of the year, Yuko made progress beyond expectation in both English and Japanese. She is able to differentiate, as well as make the link between the languages and she is usually grammatically correct, which surprised me because I could not reach this level until years later. We are confident that even when Yuko is older, she will remember the valuable experience gained from JLIP.

Thank you very much teachers and Kspace!"
It is such a fortune for my children to grow up in such a loving study environment, and we all genuinely appreciate your help to our entire family. Thanks to you, our entire family could settle down in Japan without much difficulty. Both of us are significantly reluctant to leave Kspace International School. Kspace is a place of an intense sense of security.... Thank you again, and thank every teacher who has given him such a lovely childhood.
Dear Howard & Juliet,
Thank you so much for a great few months! Lxx is having a blast, and I can say without reservation Kspace is the finest school for early learning. Looking forward to September!

Best,
P

"Almost 4.5 years ago we took our baby girl to Kspace for a school tour. I feel like Kspace raised her over the past years and she became who she is because of Kspace but at the same time I really feel like I was raised as a mom too. My husband and I would like to thank every each one of you who took a part in raising our children through the International school."
"Dear The Butterfly Team,

Thank you for the awesome Butterfly show yesterday!!! It was magnificent – the same as last month. I was too shy to put my knees together at class… however yesterday night, I did full move with C at home and actually C taught me how to do it properly! I could not stop laughing at 'Ram Sam Sam' man's appearance…. I have face muscular pain… seriously….it was so hilarious that I almost forgot to take video of C.

C is so luck to be in such a fantastic team, it's parental bliss that we can see that C truly enjoy his time at Kspace. He always tells me what he did when I pick him up at after-school with lots of actions and smiley face.

Apart from whether his English is getting improved or not… I am truly thankful for the team to provide such a lovely time and have him happy every single day!!! I was looking for an enjoyable environment for C to learn English… and now I believe Kspace is perfect place for him.

Many thanks, "
"Tspace was a great choice for us. We chose for Callum to go to TIS after Big Bugs, and I thought that was the best decision for him at the time as we wanted a transition into "big school". But then our daughter Alice thrived in Super Bugs and it helped build her confidence even more before moving to a new school, and we wished that both children had been allowed to complete their time at Kspace. Thanks for the wonderful time we had and the genuine care and warmth of all the staff and Kspace community. We still think of you often – and are still singing those songs and that was three years ago! We look forward to visiting again one day."
"Gigi and Juliet

Hi – I know that in the beginning we wanted to put Ricardo in ASIJ but I never regretted the decision to stay. I feel overall that choosing Big Bugs/Super Bugs was a wise decision. Schools here are pretty terrible! It has made me realize that learning through happiness and creativity is so important and should be the main stream learning method throughout the world from pre-school to university to on job training. Don't be stuck in the old fashion and pushy way of unhappy learning experience! I wish I could do it all over again, so does Ricardo!"
"Dear All, We were worried that we would not get into our elementary school of choice and thank you for trying so much for us . It was hard work for us too and as a Japanese family and only two years with you. I am glad that we tried – Taiyo just got into Nishimach! Isn't that fantastic, we couldn't wait to let you know. All the homework and Aspace classes must have helped but the attention to Taiyo was excellent from start. The whole family is very pleased and is going to have special party for him tonight, please come if you can and teachers too."
"I was VERY VERY happy to have 'Z' and 'C' at Kspace until Super Bugs level, because they were receiving a great and very unique curriculum while having great fun, with great teachers, in their own space. I'm specifying this last part because I think the teachers that Juliet chooses for the Super Bugs class are the best in Tokyo, but really everyone is of a high standard. They both keep great memories from Kspace (so do I). It was home for them and now they are in a big class, so make the most of the intimacy whilst the children need it and are small."
"I just wanted to let you know that how much I was moved by this past this term's Super Bugs shows. It has been a simply amazing few months! You have truly dedicated amazing teachers, and I'm speechless sometimes. They put so much effort into everything they do. I feel so lucky that Max was able to get a place in Super Bugs last year and this year at his new school has been very dull actually. I love all the teachers and staff at K-space and the quality of those classes will never be forgotten."
"Dear Jay, and teachers

We are just so happy to see these photos and to talk via Skype to our children who are having so much fun at the place (overnight stay - special trip for Super Bugs International School).
Just imagine how tough for teachers it is taking care of many kids who are completely excited, and we also had the great show/assembly which was just amazing.. So many events you are handling! Both my husband and myself express our max gratitude and sincere respect for your warm and professional treatment for our son and his classmates. "
"Dear Juliet and the Kspace team Unfortunately our time in Tokyo is coming to an end and we will be returning to Australia. On behalf of Harrison and myself, I wanted to say a big thank you for the fun and learning we have shared together at Kspace. It's a vibrant, welcoming, enthusiastic and friendly community that you have created. Particular thanks to Simon, Jay and Zoe, who we met through the Friday baby class. H always had a ball and continues to develop a real love of music.
We wish you all the best,
Warm regards"
"Dear Juliet, Jay and Simon,

We are so sad to be leaving- it'll be hard to find a replacement for KSpace in London with such a nice sense of community.
I just wanted to say how much we have valued coming to the baby class at KSpace. Aurora has enjoyed it from the very beginning. Once I popped in for some admin, and when she realised we were leaving without doing a class she cried with disappointment!

In addition to leading lovely classes, the team always treated Aurora as an individual, always commented on her development, and made us feel so welcome.
Thanks again for everything."
"Dear Principal Juliet Thanks for allowing us to participate in the lessons. Your team were absolutely wonderful and everyone was so kind. Having only just moved to Tokyo it was amazing to walk into your place and hear so many Brit, Aussie and American accents! It made me feel so relieved and actually my week since then has been brilliant because I felt so confident. Now I know that I can duck into Kspace if I feel overwhelmed!

We'll be enrolling in classes and have booked a block. I'll try to get my husband in at weekends - he loved the little card SXXX made for him! We'll be at the community picnic too...so happy that you arrange free get-togethers like this!
Thank you all and tell your crew they are amazing."
"Dear Jay, Zoe and all, Thank you for today ! Here are some pictures taken today that prove how loving, caring and *cool* are the teachers at Kspace. Txxxx is always genuinely happy after attending a class so my husband and I are grateful and delighted."
"Tony has been asking me non-stop for the past 3 day's when we will go to see Kokomo next. He has also been walking around singing "say hello to Kokomo, David say's hello to Tony"! He seems to associate everything we do with T-Space; coloring, painting slides at the park-you name it!"
"Hi Juliet, I know I haven't written for at least a year now but just a quick note to say how fabulous you made those first months of xxx's life. We joined when he was just four months old and now he is running all over the place-I wish you could see him! Life here is good, weird to return home. Actually I would come back to Tokyo tomorrow, simply to enroll XXX in Kspace again-those Baby Massage classes were the best days ever!"
"Dear Juliet, Jay and All,

I just want to take this opportunity to say thank you! You all are so good at what you do and take such good care of our little ones. I think today was the hardest day of my life - walking away from M was the most heart wrenching experience I have ever had. A big part of the reason he settles so well at Kspace is all of you. You all care so much and are so tender and gentle with our most precious possessions. It is not often that you meet people that truly love what they do - all of you are a testament to this. I feel extremely comfortable entrusting you all with my son and I feel privileged that I have the facilities at Kspace available to me.
Thank you all again! You are wonderful at what you do and I am proud that my son is learning from all of you."
"Juliet, "My daughter came home so happy about "Kokomo", that she even forgot about my milk AND her bottle of milk. I am so pleased with your work, thank you."
"Juliet & Gigi.

Sorry if T was any trouble today. Teething and tantrums are really a problem at home now and thank you for being there to help us both through this phase. Honestly, we saw five schools and there were issues with the teachers, safety and the fact that wanted to push her into toilet training when she was clearly stressed. You are heaven-sent and bless you all."
"Thanks for today, the twins had a ball! They were a grumpy, tired, mess by the time we got home so that proves they had a great time, and expended lots of that excess energy they usually depend on to wear me out with! Excellent! See you next week and we will definitely be going full-time after summer. If you ever think about hiring the teachers out for home visits please let me know. Noone else can entertain my twins like they do!"
"Dear All, We were worried that we would not get into our elementary school of choice and thank you for trying so much for us . It was hard work for us too and as a Japanese family and only two years with you. I am glad that we tried – Taiyo just got into Nishimach! Isn't that fantastic, we couldn't wait to let you know. All the homework and Aspace classes must have helped but the attention to Taiyo was excellent from start. The whole family is very pleased and is going to have special party for him tonight, please come if you can and teachers too."
"Your teachers are the best. We were so happy to see their familiar faces again. It seems so strange being back in Tokyo with my third baby and to see the same lovely people who gave baby no.1 the very best start."
"I am always impressed at how well they remember all the children's names. Having taught children before, I know it can be quite an effort to remember everyone's names. It is very much appreciated. And they always have smiles saved for us and each other, even though I know there must be down times"
"XXx was in great form today - he had such a great time. When we came home I kept talking about all of you and kept saying your names - by the end of the night he was saying julieee and staceey. I also wanted to mention that they made a great effort to tell me all about Max's day yesterday and I really, appreciate it. It is so strange to be away from my little guy and it means the world to know what he was up to. It is also so reassuring to know that he is with people that are so fond of him"
"Hi Juliet, I have been meaning to write you a note. I just wanted to say we have always been grateful to have Kokomo's House. XXX loves all the people that you have there so much. As I said, he asks to go there almost every day so please increase classes for his age group!"
"I really appreciate you taking time to explain everything to me in such great detail. Sophie and I really enjoy coming to K Space and thought that this week's class was especially good and well thought out. We can't wait to attend every week and appreciate all the effort that you and the team put in to make K Space so enjoyable for us. By the way I would like my oldest girl to have private tutorials – I have heard such great success stories form other moms at their school!"
Dance Course & Show

"Dear Juliet, Thank you so much. That was AMAZING! Thanks for all the hard work and attention to detail. Daphne had such a wonderful time (in the dance course and video)!"
"Hi Juliet and Gigi, As part of Nxx's bedtime routine I always ask her what her favourite part of the day was. Tonight she answered, "Going to K Space" :) "
"Hi! Today XXX told me all about Tspace…..'I made sheep with Juliet. We sing a song "APPLE SONG", read the Bus Book.I didn't ate banana...etc' She is so talkative-Did she speak English or Japanese I wondered and asked teacher and he told me that many words are in English and then I saw her on the video. I honestly couldn't believe it, she says she loves you!!"
"Jay and Team,

Just want to let you know that we were bit worried that Yuji wouldn't want to go to school on Saturday. Now we have another problem. Yuji wants to make mom and dad up too early and sometimes gets up at 5.00am to get ready for Saturday School! Thank you all for making our son loves school – he wants to go to Tspace full time now!"
"Dear Juliet,

I am grateful to you for caring for children on the Saturday School. And I am always amazed at the warmth, enthusiasm and passion of the Kspace staff and teachers.

I am glad that Saki has been selected for the new class. We have seen Mr.Joe on the latest Kspace TV. We have absolutely no reason to refuse your proposal and will let her attend a special ESL this Saturday. I explained and convinced her of the new class.

I think learning a foreign language is like planting and caring for a garden. First parents need to prepare the immediate environment: the soil in which optimal learning can take place. And that environment is one filled with English sounds. At Kspace, she is surrounded by children and teachers speaking English. So for her it is quite natural to speak English to her Saturday School friends and teachers because it is so FUN.

Anyone of any age can learn a foreign language. But there are critical periods in a child's life when only certain types of learning can take place. So when we plant the first seeds of English? is very important. By age 4 or 5, the typical child has largely mastered the use of spoken language. Fortunately, she is in the middle of language acquisition.

We tries to make it a habit to create an English language environment daily in our home, and remember that like planting and caring for a garden, her learning experience should be an enjoyable one ? filled with lots of loving care.

Finally, I would like children in the new class to study and enhance their knowledge on a variety of subjects. And at the new class, I also expect her to communicate and interact better with other children and teachers."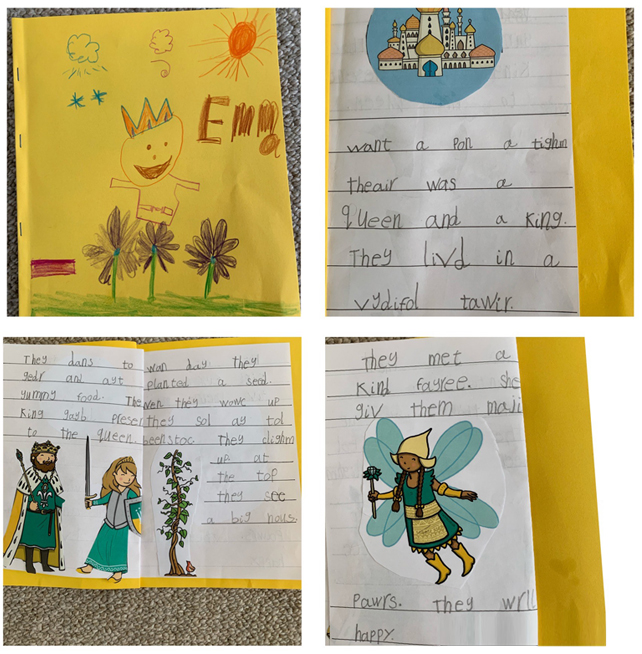 "Thank you very much for providing Emma with new attractive activities! Emma loves it and told me yesterday "Tutorial is so much fun!" Emma showed and read aloud her own story in front of all the family members and she was very proud of herself."
"Hi Juliet

I believe that the classroom should be a very safe and happy place for the children. Especially it is needed from children of not walking age and for children who cannot speak English well. I had problems a few other schools and many I didn't like that I saw. Thank you for welcoming us Your team really know how to overcome language and anxiety problems with children and parents. They really try hard and are so so kind. I think spending enjoyable time with you soon heals problems we have at other schools and I appreciate your help from the bottom of my heart. To have someone like you, nearby, to consult with means a lot to me. I also thank you for your thoughtfulness about how you have made it so that my son wants to go to school.Thanks"
"Hi Juliet,

Sorry my English is not good! Thank you for such nice teaching and staff love my daughter. I cannot pay international school fee but when we come to summer and spring school we feel like we belong as family to Kspace. We will see you again soon and my husband and I will work hard on English – our daughter speaks better than us now!"
"We were worried that we would not get into our school and thank you for trying. It was hard work for us as a Japanese family and only two years with you. I am glad that we tried – Taiyo just got into Nishimach! All the homework and Aspace classes must have helped but the attention to Taiyo was excellent from start. The whole family is very pleased and is going to have special party for him tonight, please come if you can and teachers too."
"Hi Juliet and Gigi,

I would like to inform you that I will be relocating to Singapore from June, and May 19th (or 26th) will be Yuko's last day at the Saturday school. We really appreciate all the kindest support you have given to us for the past 2.5 years. Yuko has learned so many things at your beautiful school...

When she first joined the class at the age of 2, she did not speak English (nor even Japanese!) well and still had a diaper on. She was still like a baby -- but my husband and I were really impressed to find her shining eyes in the pictures at her first class. I believe it was the day 1 of her life-long studying journey and we are so happy that she made such a beautiful start thanks to all of you.

Thank you so much again."
"Thank you so much for a wonderful film! I was worried about whether Nanaho is fit for a new class or not. I'm absolutely amazed that she took an active part in a phonics lesson and it made me cry to see her laugh and smile. I also realize the teachers are devoted. I think Kspace T.V. is a great system to know what is her state of affairs in the school. I'm looking forward the update. "
"Thanks for the video, Juliet! This is the first time Anastasia has actively participated in a video and I was so happy to see it. She really enjoys JLIP class - she constantly talks about Makiko, Saki and all her friends in the class and sings all the songs she learns at home! Makiko and Saki are such great teachers and I appreciate all the work they put into the assembly."
"I just wanted to thank Alex for such a fantastic year book. It is so colorful and creative - a great reflection on kspace. Atticus loves to look at it and find himself and point to his friends. It is wonderful to see all the children and what they do throughout the day at school. And it is also great to see what the other classes are doing - Atticus can't wait to do planets!"
"I wanted to write you a short note to thank you for your telephone call last night. It was hugely appreciated (and 5 million miles above the call of reasonable duty). You always right straight back and I am not sure when you get the time but you never send those silly one-line, generic email. Thanks for going the extra mile and also for dealing with issues immediately, and with a down-to-earth approach. I hope that I said clearly enough last night that we have absolute faith in everything that you are doing. "
"Thank you. What a crazy DVD! He has watched it 4 times this afternoon while on the potty!! It is a far cry form my days at school and I am sure noone would have wanted to watch a video of my old teachers. It is so lovely that you care for the children AND make DVDs that we can use at home to keep them happy. Hours of fun for him and peace for me. He was singing the songs getting into bed tonight!" See you tomorrow!"
"Thank you, Juliet, for such a comprehensive report. It must take you ages to do it but as parents, it's just such a wonderful thing to receive assurance of how it's all going at Tspace, and also to see A's character and personality reflected in writing - you obviously spend a lot of time and care observing, and as we have thought all along, XXX is a happy child when she is at Tspace!"
"This morning we received the letter of recommendation you wrote for P. First of all, thank you very much for your efforts. Secondly, I just wanted to share with you that also this piece of work (next to the girl's evaluation reports you wrote last year) is in one word outstanding: honest, warm and to the point. C (hubby) and myself are truly impressed with you and KSpace"
"Hi,
Thanks so much for the dance class yesterday and the very warm welcome! You have such a lovely family vibe there, and that's hard to find at many other schools.
It was a great trial class! Your dance teachers are great instructors and their passion and instruction were great. My son enjoyed the class and we'd love to have private lessons.

Thanks so much!"
"I just wanted to say congratulations for an awesome show on Friday night, our family thoroughly enjoyed it and it was amazing to see all of the years groups engaged and having a go.
Thank you also, to the dance teacher for giving Lxxx the confidence to get up on stage and perform.

Brilliant - thank you all!"
"I have to say that you've completed the KSpace image and enthusiasm and being one step ahead of everyone else with the new snack menu! Before deciding on Kspace (well, we've already decided in our minds but we had a bit of problem with the financial side....), I went around the area where we live to look for an equivalent Kindergarten but couldn't find anything that came even close to Kspace. One thing that I noticed in one of the Kindergartens I went to was that that their snack was a few biscuits and water to that and I was horrified by that and told my husband about it when I came home. Our son wouldn't get the strength he needed to be able to play until lunch on a few biscuits, I know that for sure! Your menus are amazingly presented and it is the Kspace way – always one step ahead everyone else!"
"Wanted to let you know that we think the meals are GREAT value! XXX's cousin lives in the UK and has started Kindergarten there and we compare things a lot. I can tell you that my sister in law is only paying an average GBP 5/day (without lunch though) but she'll swop with me any day just to be able to get the same start for her daughter as XXX is getting at Kspace! So, as you understand, even if we're a bit tight for money we don't mind as it saves so much thought and hassle, plus xx loves it."