Hip-Hop Dance
NEW FOR 2020...'The Wiz'.
Show invite for parents on May 15th & 16th
Hip-Hop at Kspace is for children between the ages of 3-11 years old who love to dance! Fun, exciting, and energetic classes focus on the most popular dance moves seen today as well as develop coordination, body awareness, build self-esteem and promote confidence. Learn the fundamental Hip-Hop moves including basic body isolations, precision and performance quality and choreography.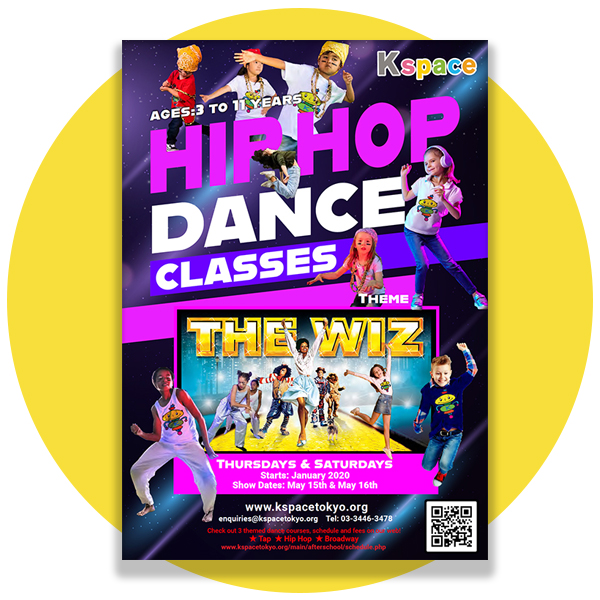 Children aged
3 to 11 years
Content
With each new theme we work towards show or finale video dates, producing a fun and entertaining spectacle for parents. Our young and dynamic teacher adapts popular movies, shows and music for hip-hop and street dance style choreography, with students building week by week on their material. They learn how to perform on stage or in front of a camera.
This class is enjoyed by boys and girls, beginners and advanced dancers LOVE the content! Even our really young students can develop well and amaze mums and dads at our shows!
Course Notes
As well as regular class fees there is a Materials Fee for this class that covers the additional costs of show production, make-up, stage/set/room design and edited finale video and online photo set.
Watch Hip Hop Dance