Hip-Hop Dance
Hip-Hop at Kspace was created for children who love to dance between the ages of 3-11 years old! Students have fun, exciting, and energetic classes that focus on the most popular dance moves seen today as well as develop coordination, body awareness, build self-esteem and promote confidence. Learn the fundamental Hip-Hop moves including basic body isolations, precision and performance quality and choreography.
Children aged
3 to 5 years
4 to 7 years
6 to 10 years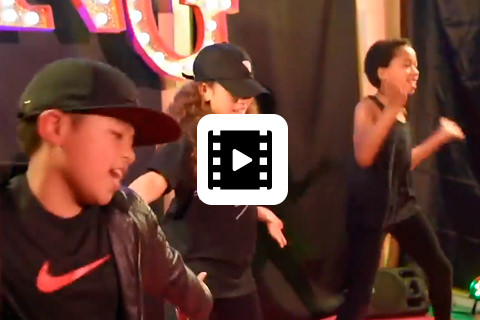 Hip Hop Show (2017.12.01)
Content
This class will focus on the techniques and fundamentals of hip-hop and street dance styles as well as choreography for the twice yearly recital. Students will learn a new choreography each week to build upon their material, as well as how to perform on stage or in front of a camera.
This class is a fun and high-energy programme that is enjoyed by boys and girls, beginners and advanced dancers LOVE the content!
Watch Hip Hop Dance