Broadway Dance
STARTS SOON - Cats
Dates: August 21st to show finale for parents/students on Friday December 6th
Our professional range of dancers and performers take the children on a meowing, high stepping 'n' stretching journey, into the secret world of CATS. This popular and beloved theme was chosen to coincide with the brand new 'CATS' movie that is due for release in December 2019.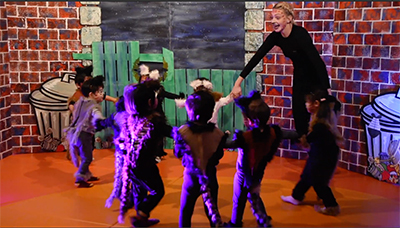 Children aged
3 to 11 years
Children will be treated to some new and old songs, exciting choreography (that even the tiniest children will enjoy), and beautiful costumes and stage designs.
Guest teachers Steve Tomlinson (USA) and Aoife Kearney (U.K.) teach our Broadway Dance classes, which include many of the original poses and steps from the musical. Children can also choose to add (or do separately) Ballet (Joanna Fijal) or Hip-Hop (Yinka Oshitelu) styles. All students will learn dances with the CATS theme and perform at the show on December 6th.
Children love the catchy music and amazing story, and they become a colourful cat character with their own persona and name over the weeks!
Dance Instructors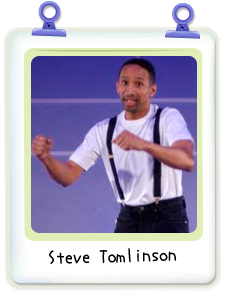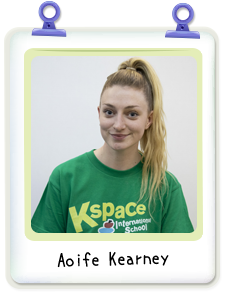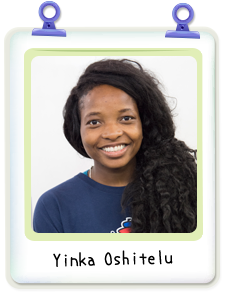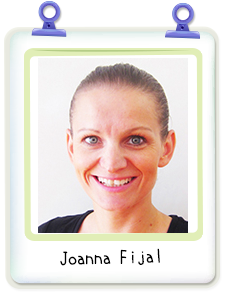 Steve Tomlinson
Steve brings a special version of Theatre & Tap dance to Kspace and a sense of drama and theatre interpretation alongside dance and song.

Using range of easy steps and exercises he offers a unique method for teaching very young children timeless dance styles. Each week we build on learning, and children as young as 3 years old can join him to build a foundation of moves that will lead onto further fun, competence, and dance study.

Steve is an extremely experienced and well-known dance teacher who is highly skilled in many different types of dance and performance art. He is a faculty member for the Austrian Ballet School and has been a performer and cast member in parades and shows for Disney, at the Magic Kingdom, Epcot Center and MGM Studios (Hollywood Studios). Steve is a long-term resident in Japan and he is a capable EFL teacher who is an English speaking native with Japanese speaking ability.


Aoife Kearney
Aoife loves sports, dance and drama and is well versed in Contemporary Jazz Dance and Ballet. She will be running some of our Broadway Dance classes this year and she loves to teach! She was awarded the level of 'distinction', up to gold medal grade, in L.A.M.D.A acting examinations. She can teach public speaking, fluency of speech and breathing. She was also awarded modern and ballet dance to grade 6 I.S.T.D, R.A.D.

As well as acting, Aoife has many interests including fashion and abstract photography and art.

All regularly attending dance students are schooled across our wonderful themes by our amazing dance team, often leading up to fantastic shows!


Yinka Oshitelu (UK)
Yinka is from London, UK and is a specialized dance teacher and EFL instructor.

Yinka is an English language teacher and Hip Hop Dance instructor with a lot of experience. She has been working in Japan for many years and is a dance troupe leader, choreographer and dance exhibition performer, as well as having over four years with a leading children's Eikaiwa. Yinka is extremely fun, energetic and rhythmic, and children are drawn to her wonderful smile and love of performing. She has taught children from age 1 all the way to adults and cannot wait to treat our children to some great Hip-Hop and Street Dance fancy moves!


Joanna Fijal (Poland)
Joanna has been teaching our ballet classes 2011 and she is very popular with our youngest students. She is a very kind and softly spoken dancer who makes the children feel protected and cared for. They learn quickly to trust her and within weeks they are showing us their true, inner ballet dancer!

Joanna began official dance training in 1996, when she joined the Youth Dance Theatre (Poland), specializing in Ballet and Jazz, Contemporary Dance. Five years later she moved to London and enjoyed studying Lyrical Jazz dance at the London Studio Center, which led her to Japan. It was in Japan in 2003 that she began her relationship with Hip Hop dance and since then she has also studied Tango and Latin American dance, and returned to ballet again!


Fee
Fee* ¥4,000 per single class
Discounts when booking is for the course in full
Show Fee @ 6,000 yen
Parents are also asked to contribute basic costume foundation for the show e.g. leggings and T-shirt. Details TBA

Note: The first trial fee is accepted in a single payment. Following this we ask that students attend regularly and that class fees are purchased in blocks. Please click here
Past Dance Courses Gallery