A Dance-a-Week
Broadway takes a summer holiday and ushers in a new and "trending" dance experience at Kspace. Teachers and children bring their freshest moves and make their crazy ideas come to life, creating TikTok-style choreography and short videos (for personal use). Each week offers a chance to dance and laugh and learn the most popular routines of the moment!
Beginning June and continuing throughout our summer term into late August, join Teacher Steve and Teacher Aoife, in-person and online for this fabulously fun experience!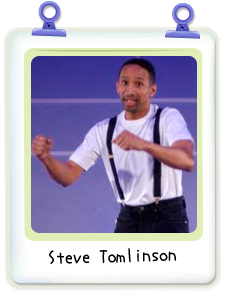 STEVE TOMLINSON (USA)
Tap and Broadway dance teacher Steve is extremely and highly skilled in many different types of dance and performance art. He is a faculty member for the Austrian Ballet School and has been a performer and cast member in parades and shows for Disney, at the Magic Kingdom, Epcot Center and MGM Studios (Hollywood Studios). Steve has taught at Kspace for many years and created excellent choreography for many great shows!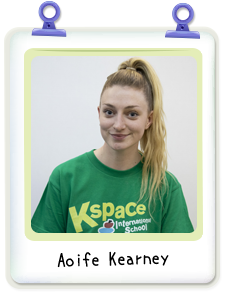 AOIFE KEARNEY (IRELAND)
Aoife is a well versed Contemporary Jazz Dance and Ballet teacher. She has an amazing amount of energy and she loves to teach our Broadway Dance students! She was awarded the level of 'distinction', up to gold medal grade, in L.A.M.D.A acting examinations. She can also teach public speaking, fluency of speech and breathing. She was also awarded modern and ballet dance to grade 6 I.S.T.D, R.A.D. As well as acting, Aoife has many interests including fashion and abstract photography and art.