Ballet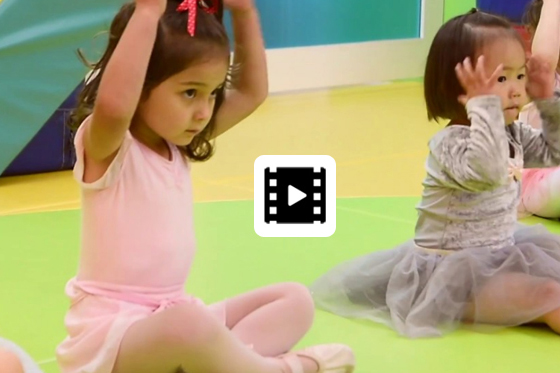 Children aged
Baby Ballet: 2 to 3 years
Ballet: 3 to 5 years
Ballet: 4 to 7 years
Baby Ballet
A fantastic class designed for tiny children to work their muscles, improve their posture, coordination and movement. Our dance teacher, Joanna, helps the children with their listening and language skills too.
Content
In classes we cover:
Pointing and flexing
Arm movements
Coordination
Posture
Balance (on a small beam, with assistance)
Baby/easy steps
Simple choreography
Use of props, scarves and wings etc
Tempo
Ballet
Level
For all children from beginner to intermediate levels. Children can join at any time.
Both boys and girls love this class! Ballet strengthens all muscles and improves posture, which helps children become more able in many other sports.
The children cover a main syllabus and may work on one specific dance piece, or practice for a show, dependant upon the time in the term. At the end of term parents are usually allowed to view a class or show (by invitation).
Content
Ballet sessions include:
Stretches
A strong warm up
Skips/hops
Walking/posture
Center training that includes basic ballet skills
Practice work strengthening the core
Occasional balance beams
Diagonal work on turns, jumps, leg strengthening
Basic choreography and initial Ballet positions (plies, relevés and tendús in some classes).
Our dance instructors are professional ballet dancers who have performed and worked as instructors, soloists and with the corps de ballet. They guide the children through a range of basic steps and movements, whilst using their energy and charismatic manner to encourage the children to pose, follow instruction and enjoy! They use a wide variety of music ranging from modern dance, Disney/musical and abstract, to classical (and piano).
Older Class
The children copy the same basic ballet format as above, but are able to hold more challenging poses and create dance steps with short choreography, and they learn how to use the space in a more energetic way.
Note: All children must wear: Appropriate footwear (soft dance shoes, ballet shoes or plimsolls) Ballet-wear (leotard & tutu or tights, something soft and easy to move in, or shorts/t-shirt)
Teacher
Joanna Fijal (Ballet)
Joanna has been teaching our ballet classes for 9 years now and she is very popular with all age groups. She is a very kind and softly -spoken dancer who makes the children feel protected and cared for. They learn quickly to trust her and within weeks they are showing us their true, inner ballet dancer!
Joanna began official dance training in 1996, when she joined the Youth Dance Theatre (Poland), specializing in Ballet and Jazz, Contemporary Dance. Five years later she moved to London and enjoyed studying Lyrical Jazz dance at the London Studio Center, which led her to Japan. It was in Japan in 2003 that she began her relationship with Hip Hop dance and since then she has also studied Tango and Latin American dance, and returned to ballet again!
Joanna worked as a performer, choreographer, dance event organizer and teacher, with clients as diverse as Universal Studio Japan, Miss Universe Japan, the Southern All Stars and Aerosmith! Of course Joanna hasn't been living the high life completely and she has worked with many schools including Sacred Heart International and The American School in Japan.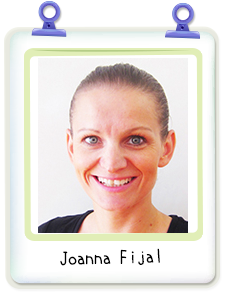 Watch our video: