Cookery Classes
Ages 2 to 3 years
3 to 5 years
Ages 4 to 7 years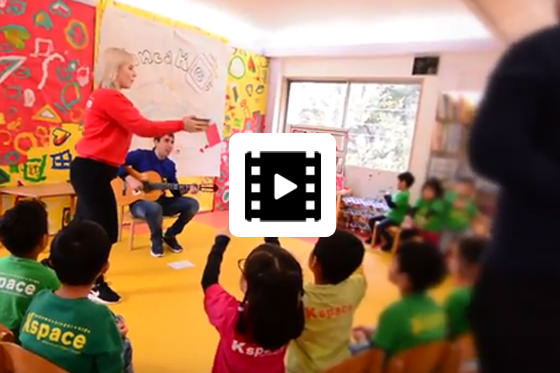 ABC's with Food!
Children love to cook! This is a fabulous class with a secret ingredient! Amidst the cooking littlies love the squelching, prodding and getting truly involved (with no mess for mummy to clean up in the kitchen!!).
Children love to learn their new (English) vocabulary and a little bit of phonics and spelling too! The curriculum covers both sweet and savoury dishes, and we also discuss kitchen related health and hygiene. Older children are encouraged to write the week's dishes in their cooking diary, and each child gets their own special recipe that they can make extra special with colours and stickers.
Recipes include quiches, Rainbow Toast, Oat Cookies etc, and the children get to eat/bring home their yummy finished product at the end of each class.
Cooking
In these cooking workshops we will be looking at all the processes involved in preparing food and having a great time making it!
The course covers the same basic steps as the ABCs with Food, including and introduction to lots of new words, ingredients and some wonderful kitchen tools. Our older children get a great induction to practical maths with dividing, weighing, sorting, calculating and adding all on the menu!
We will learn about the origin of the ingredients, serving/table manners and of course we mustn't forget cleaning up (oh no!).
We will make beautiful recipe cards to take home and our children are encouraged to help write the menu and ingredients on the board. They enjoy scrap booking our handouts for their cooking diaries too.
Dishes will be advertised every week.
Choose from our regular class or our two-month project, which will include some very entertaining characters and a lot more practical knowledge about nutrition, healthy eating and hygiene.
ALLERGY NOTE – In order to offer a broad cross section of menus and allow the children as much range as possible we are afraid that we cannot exclude eggs, dairy and other ingredients from our menus for this course. If your child has an allergy of any kind please advice us before booking a trial/session, and we can help with your selection of After-School classes.