At Kspace we offer private 1-1 tuition in a variety of instruments for beginner to advanced level students.
Private music students receive careful guidance, support, and encouragement, in a relaxed and friendly environment. New students attend for a single lesson to assess their level and compatibility. We can then create a tailor-made programme of study for each child.
We offer lessons for beginners to advanced in:
Note: Beginning students (and drummers/percussionists) can borrow an instrument or bring their own. Tutors will request that children have their own instrument when they reach a certain level of ability.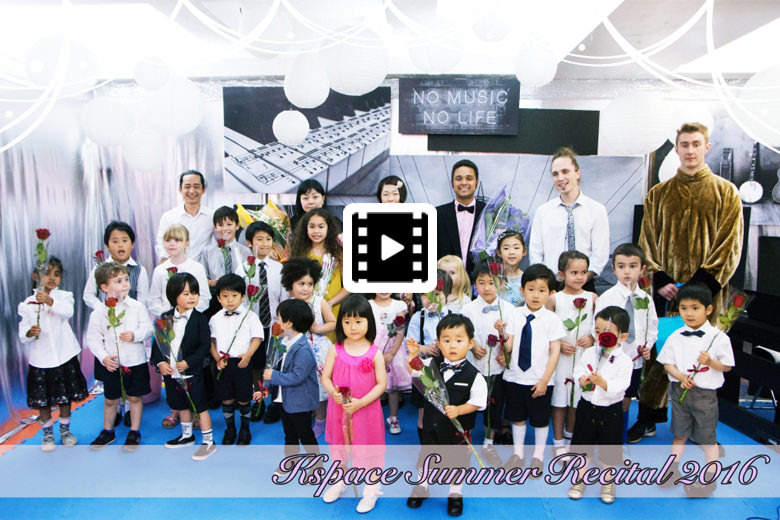 Tutors
Our tutors are all professional musicians who are also excellent teachers with years of experience. As well as following their music careers at Kspace, every one of our teachers performs publically. They have a genuine love of music, and desire to teach it to young students. Tutors design the lessons based upon the student's skills, goals and time commitment, and they offer excellent appraisals and a fun learning environment.
Scheduling
We try our best to work around children's schedules, where possible.
Please contact us stating the instrument that you wish to learn and your available schedule and we will get back to you:
www.kspacetokyo.org/main/enquiry/
During seasonal programmes (non-term times, Spring/Summer/Winter Camps) we can also schedule private tutoring into a child's main school day and some tuition may be available on Saturdays.
Profile: Head of Music Department, Joas Cardoso
One of the most gifted teachers musically that we have ever had is the wonderful Joas Cardosa. Joas is also the music curriculum developer for our international school and a very popular private music tutor.
Joas is a classically trained professional musician, who specializes also in ESL and performance arts teaching. He was trained at the famous Trinity College of Music in London and has worked and performed all over the world. He prefers to play cello when making performances and is highly skilled in many instruments.
Joas has many students and teaches cello, guitar, drums/percussion/xylophone and many other instruments!
Fees
Please click here and scroll to the bottom for Private Tuition Fees